Steinberg Nuendo v12.0.40 WIN-MAC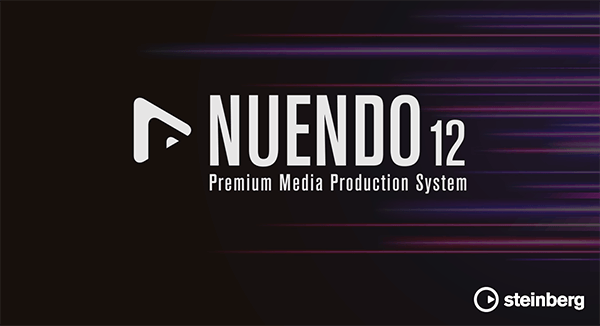 As the most advanced audio post-production solution available, Nuendo is the choice of film, TV, game audio and immersive sound industry professionals worldwide. Ever since its initial release, Nuendo has been a vital tool in creating the soundtrack to many high-profile productions, products and installations. Regular updates with new features, workflow improvements and additional, user-requested functions mean that Nuendo constantly exceeds the expectations of an audio workstation dedicated to audio post, with high end — often unique — capabilities that continue an ongoing revolution in audio and media production software.
HIGHLIGHTS
Clear speech is the most essential element in the audio narrative of streamed content, film and television. Nuendo 12 includes many new features and improvements to help make sure that dialogue is not only clearly heard, but sound designers and post-production studios can work as quickly, accurately and efficiently as possible. With headline new features for dialogue recording and editing, producing headphone-based binaural mixes and more, Nuendo 12 can truly be called the Home of Dialogue.
Dialogue Editing
Nuendo 12 brings major improvements to cleaning up and editing dialogue tracks, helping you to deliver clear, natural-sounding speech stems while minimizing the time spent editing dialogue. New features and enhancements which address the challenges faced by sound editors include AI-powered Dialogue Detection, a single keystroke feature to remove unwanted noise from a track and leave only the dialogue parts. Nuendo 12 also adds the ability to align multiple clips from location recordings to multiple references, make subtle timing corrections without convoluted workarounds and effortlessly integrate third-party technologies designed to make the lives of sound editors easier.
Auto-Align® Post support
The distance between lavalier microphones and the boom may vary as actors move around, shifting the phase over time. Nuendo 12 features seamless integration with Auto-Align Post 2, making time and phase alignment of continuously moving microphones much easier. Integrated as an ARA 2 plug-in extension, it is sim ply a matter of engaging Auto-Align Post and selecting a reference audio track. The process is non-destructive, with the original audio always intact and ready to be instantly recalled or reprocessed.
home page